Giving Back
We love to recognize and give back to the people in our community that we believe are making a difference. Triton Investments appreciate the value of teachers. In addition to teacher discounts on rent and deposits, we also host a fun "adopt-a-classroom" program. Many teachers use their own funds to buy supplies for their students, and our program was created to help teachers offset this cost. If you are a teacher and want to know more about this please contact the office staff in the community you are living in.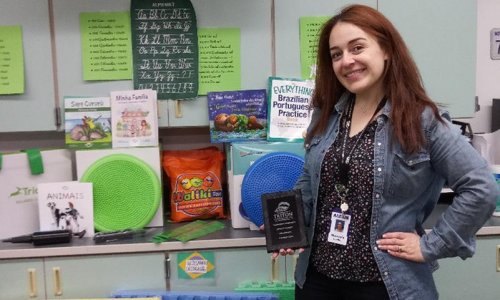 Adopt a Teacher
Thorneberry is proud to adopt Mrs. Coelho's 4th grade class at Rocky Mountain Elementary School in Lindon. Mrs. Coelho, a native Brazilian, teaches her students 50% of the day in English and 50% in Portuguese as part of Alpine School District's only Portuguese Dual Language Immersion School. The students are taught by six native-speaking teachers, or Professoras. In addition to math, science and literacy, the students enjoy American and Brazilian cultural experiences. The program is designed to develop students' abilities to work successfully in multiple cultural settings and offer culturally diverse experiences for the entire community.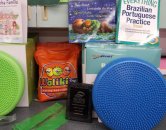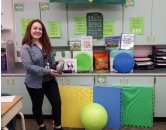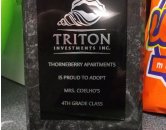 Windmill Cove is proud to give back to Mr. Walker's Biology, Zoology, and AP Environmental Science class. Mr. Walker is a fun dedicated teacher who teaches 10th ,11th and 12th grade. His classrom was always hot and there was no school funds for a A/C unit. We were happy to grab an oar and help them out as we want Mr. Walkers and his class to stay cool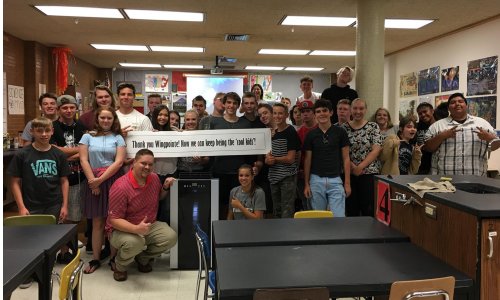 Cedar Breaks was able to lend a hand to Ms. Hogenson's kindergarten and special education class. We were able to supply them with new learning books, art supplies and many more tools to help them throughout the year. In return her whole class wrote us sweet thank you letters. Thank you, Ms. Hogenson and your class. Keep up the amazing work!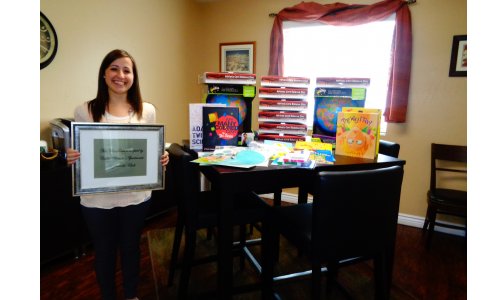 "Your role as a leader is even more important than you might imagine. You have the power to help people become winners."
Ken Blanchard.
Riding Towards a Brighter Future
Triton is also a proud donor to "Dream Big", a foundation started by Mark Smith, amateur cyclist who went on a quest to break the solo record for The Saints to Sinners 517 mile ultra-endurance cycling race to raise money for academic scholarships to students at Olympus High School, his Alma Mater and where he has taught for the last 16 years.
Dream Big was able to raise $10,000. The scholarships will be awarded at the Olympus High School Senior Awards banquet in May, 2020.
Pictured here is Mark and our Vice President, Lars, rode a 206 mile race called Lotoja - the longest one-day bicycle race in America. Both racers received a trophy for completing the race 10 years in a row.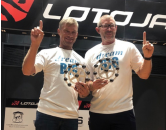 No Image